If you children love animals, what better way to make their day even more memorable than letting them get up close with animals?
If an animal encounter is what you're looking for, we're here to help you pick the best experience near you!
Chew Valley – Hear the cows mooing, the birds singing, the sheep baaing and event hand feed a wallaby! If you're an animal lover you can spend 2 hours getting up close and personal with lots of cute animals! You'll be able to help with feeding, cleaning and general keeper duties.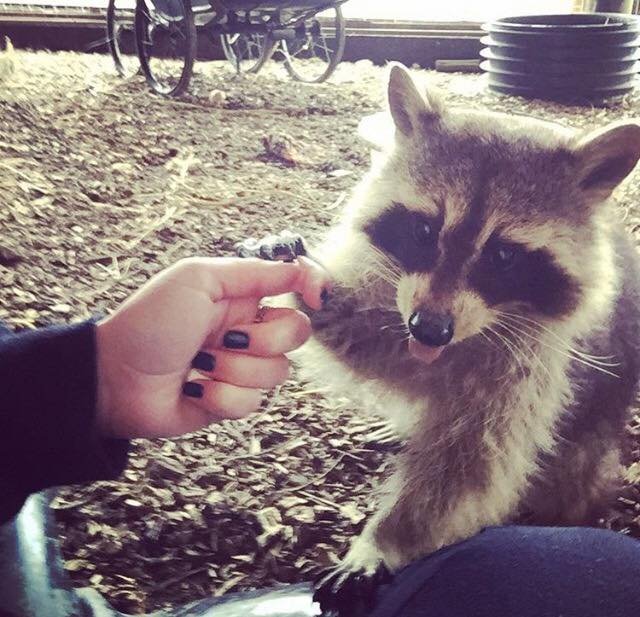 Puxton Park – Whether cows are your favourite or you love Meerkats, cute rabbits and Amazon parrots, the animal zone at Puxton Park has the perfect experience for you! There are plenty of opportunities for children to interact with the animals in Puxton's care!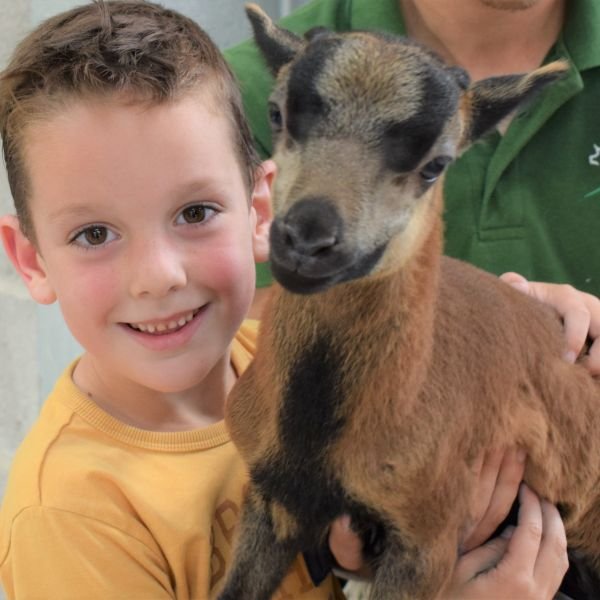 Totnes Rare Breeds Farm – Have you ever fed a red squirrel? Have you ever touched one? At Totnes Rare Breeds Farm they will (literally) throw themselves at you for a peanut! Totnes is much more than just a petting farm! They began as a collection of farmyard rare breeds but have grown over the years! Get close to the endangered wildlife of the English Countryside. Do you want to touch a hedgehog's prickly spine and learn about how they use them? Or do you want to admire the gripping pads on a squirrel's foot? You can at Totnes!! Don't forget to visit the small animals corner where you can hold a guinea pig on your lap! Totnes is very much a hands on experience!
Shaldon Zoo – They have plenty of animal experience and encounters for those with a passion for primates or a madness for meerkats! The experiences at Shaldon Zoo are perfect for your animal loving friends and family. Be a keeper for the day! Access all areas with the keeper team. Get up close and personal with some of the zoo's amazing animals! You can take them for breakfast, clean out some of the enclosures and round off the day preparing the afternoon feeds. Another option is visiting the home of the meerkats! Prepare yourself to give them live insects, meat, eggs or a salad! Your other option is lemur liaison. Meet the group of Ring-tailed Lemurs and feed them!
Tropiquaira – They are different to many larger zoos because they take in rescue animals. Tropiquaria allow you to be a keeper for the day. You'll shadow a keeper who works with an animal of your choice. Your experience will include daily feeding, cleaning, and care of all feathered, furred and finned creatures as well as slithery and creepy crawly critters! If you're an animal lover, don't miss out!
World of Country Life – With plenty of animals to visit, World of Country Life is not one to miss! Get up close and personal with the animals in the Pet Centre. You'll be able to pet, feed and cuddle them! You might even find some mischievous pygmy goats or baby lambs leaping around! If you're lucky you might even see some rabbits hopping about!
We hope this has provided you with lots of animal inspiration! Tag us in your social media posts so we can see what you've been up to!
Twitter – @Vouchers4A
Instagram – @Vouchers4attractions
Facebook – https://www.facebook.com/Vouchers-4-Attractions-770731056641906